Toby Frost
From Smithipedia
This article is about the fictitious author Toby Frost. It contains numerous examples of original research, unverified statements and oldthink and therefore has been marked for deletion.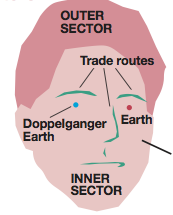 Toby Frost, Chronicler of Smith
Toby Frost lived and worked in Studham, before being burned at the stake during the Studham Witch Trials. The recordings here do not officially exist (until he rises again, heals the sick and writes another book). His biographer, the mysterious figure known only as "His Biographer" (rumoured to be one of the Goat People) has this to say:
By day a mild-mannered representative of the UK legal system, by night a hard living, hard drinkin', whoring and gambling stereotype of a driven artist[1], Toby Frost is everything a writer should be: thoughtful, articulate and incapable of retaining technical information for more than 5 seconds. What's more he is that rare thing, a writer who actually got round to writing something. Sadly, nobody wanted to publish it, so he wrote something else. The "something else" then sat in a kitchen cupboard in Newcastle-upon-Tyne for three months[2] before being plucked from obscurity by Myrmidon Books, a fine and upstanding publisher if ever there was one. Thus was Space Captain Smith born.
As well as:
Oooooh! Toby now has his own official site!
Interviews
Toby speaks to Radio Verulam
Toby speaks to BBC Three Counties Radio
Please note
Both Three Counties and Radio Verulam have been very cool about letting us host these. Please don't ruin it by bootlegging.
Readings
Toby uses Ian's Mac to record an early draft - the really difficult bit (you will know when you hear it) was done in a single take. The immediately following sentence took a tad longer.
Toby gives a reading at Waterstones, Milton Keynes, on the occasion of the launch of A Game of Battleships. Much spiffing was had.
Personal Life
Toby is perhaps the most famous sufferer from the rare medical condition, AnywhereOutsideTheThreeCountiesAreaPhobia, meaning that it can be devilishly difficult to prise him from the Home Counties redoubt, where he can often be found painting therapeutic Airfix kits. It is possible that he collects stoats and ferrets (Weasel words).
The big question
Footnotes
↑

Some of the foregoing may not be true.

↑

But this bit is.